We Never Forget Who We're Working For!
Gretor
Ltd is a full service Internet Design, Marketing and Presence Provider Company. We are committed to providing quality service at more than reasonable rates well into the future.
Since February 1995, we have been providing Internet Services to individuals plus small and medium businesses alike.
We are appalled at the high prices that many web site developers and web hosting companies are charging these days and desire to offer better service for less cost in order to assist as many small, medium sized business as possible.
We at Gretor are equipped with the experience and the workforce which has the ability to work with you to achieve your goals online. Our team members are experts in their respective work area & are always willing to challenge their own Our customers enjoy many benefits, including 99.9% uptime* and world-class 24/7/365 support.
Because of automated systems and quick, easy signups, Gretor Web Services can offer inexpensive web hosting for both individuals who wish to create a family website and those who wish to make a career out of web hosting.
With Gretor you will be working with professional employees dedicated to ensuring that you are completely satisfied with your services. and take it to a different level. Which is one of the important reasons we see our client projects as our own and give it the highest priority while we are working on it.
Our
professional
staff consists of technicians, designers, graphical artist, programmers, marketing representatives, and general administration. All more than ready to tackle ANY project BIG or small that you may have.
Online solutions is our core strength. Hosting, Online Databases, Web Designing, Web Applications, Web Promotion, E-business.
Emanuel Zacharakis is a dynamic IT security expert. Involved into computing science for 20 years now, into ISP solutions, Computer Viruses, Web & Network Security. He has been a speaker to over 200 IT lectures at various places.
"I want to take this opportunity to thank you for taking the time out of your busy schedules to visit our company. For ten years, I have done different things along the way to make web services as user friendly as possible.
Over the years, I've had the opportunity to view what people like and dislike about the services and plans that are offered. I've also heard many thoughts and ideas from current customers on ways to make our services better. Along the way I've implemented these ideas and constantly strive to find new and innovative ways to improve our high quality of service.
If at anytime you would like to suggest a new way of doing business, please do not hesitate to email me with those ideas. You may reach me at em (at) gretor.com and I will take them into consideration.
Again, I appreciate your visiting our home and if there's anything I can help you with in the future, please do not hesitate to contact our office at +30 211 8000 872 ext.62.
Best Wishes For A Net Success!"
Emmanuel Zacharakis
Owner

We Thrive On Challenging Projects. They Produce Bigger Rewards In The End.
You want to grow. You know results matter and that smart investments can pay big dividends. You focus on the big picture and think in terms of ROI, not short-term costs.

You embrace change. Resting on your laurels in today's digital world is a fast track to stagnation and irrelevance. We can skillfully help you navigate the waters of change.

You're willing to trust. You know your business, and we know ours. After a short time, we get to know your business, too. When you trust that we have your best interests at heart, great things can happen.

You value the relationship. A great partnership requires investment of time and energy from both sides. You recognize ongoing collaboration isn't just smart, it's absolutely necessary.

You're respectful and receptive. You give productive and honest feedback and demand the same from us, even when the conversation gets difficult.

You're decisive. You make quick decisions and stick to them, and alert us right away when you need more information.
If any of the following describe how you're feeling about your web and marketing initiatives, we can help, and we should talk:

Stuck and unsure. You're not getting the results you want with your website or digital marketing, but you don't know why or how to get back on track.

Disappointed. Whether it's your website traffic, speed, Google rankings, programming bugs or conversions, things aren't working the way you feel they should be.

Frustrated with sales. Sales and leads aren't hitting the numbers you want or expect.

Tired of wasting money. You've put a lot of time and money into your site and marketing plan, but aren't getting the bank for your buck.

Disillusioned with a current engagement. Your agency or developer isn't getting the job done.

Overwhelmed. You're buried in work. You've got ideas, but, at this rate, you'll never get where you want to be.

Ready for what's next. Maybe there's nothing acutely wrong, you're just looking for a fresh take on how to really differentiate yourself from your competitors. We're ready to help.
We feel pretty confident the answer is yes.
Since 2000, we've partnered with small clients, medium businesses, and a few big publicly traded companies across the United States. Many of our clients also serve a global customer base.
We've worked with industries including online retail (B2C and B2B), finance, professional services, health/lifestyle, and non-profit. We've helped our partners do a better job selling clothing, food, insurance, stem cells, drug testing, IT services, medical products, gift cards, coffee, frozen meals, leather goods, nutritional supplements, customized cases, phone holders, water park passes and craft beer.
Our client list and the industries we serve are growing all the time.
Even if we haven't specifically worked with a company like yours before, we're quick studies. We're smart and we're curious, and you'll find we know your business like it's our own before too long.
We Are Global And Have Helped Clients Worldwide.
—————————- 

Some of our Services 

—————————-
Hosting & Domain Services
Because of automated systems and quick, easy signups, Gretor can offer inexpensive Services for both individuals who wish to create a family website and those who wish to make a career out of web hosting.
Full Digital Marketing
Gretor Digital Marketing services strike the perfect balance of Display Advertising, Social Media, Email & Mobile Marketing..
SMS Gateway
We are proud to present one of the fastest and most powerful HIGH QUALITY SMS messages service in the world..
Digital Certificates
All SSL providers: Symantec, GeoTrust, Thawte, RapidSSL, Comodo & Certum. Add the green bar to your website now!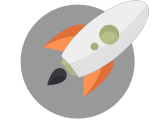 We seek to create long-term relationships build on results!
Tell us about your business goals and we will contact you