All in One Hotel Digital Marketing
Today, Hotel Marketing Changes Forever
The path to your hotel door is digital. These days, your guests plan, purchase, record and share their travels online.

Since 2001, we've watched the digital marketing landscape evolve, last 5 years Gretor grew up in a Hotel Marketing Management company, so we know more about internet marketing than most agencies. We have personal relationships with Hoteliers, and we've learned how to leverage brand e-commerce programs for maximum results.
With Full Hotel Marketing Service, you get the perfect balance of PPC Advertising, Social Media, Email & Mobile Marketing, SEO and targeted content creation to giving your hotel a competitive advantage by attracting more online traffic and converting it to direct bookings.
 Because we're in-house, we're able to charge an affordable, all-inclusive monthly fee that gives your hotel real person support and training. With one vendor, one point of contact and one package price, you can get more 'buzz' for your buck.
KWHotel Free Hotel Management Software
Manage all your booking tasks with the best reservation calendar available on the market. Printer-friendly layout, customizable colour coding and easy information display.
KWHotel Free is a hotel management system dedicated to small and medium accommodation facilities. Its universal design can even accommodate needs of yacht and surfboard rentals. Managing reservations, customers and room base – all this is available to you free of charge.
State-of-Art Reservation Calendar – Manage all your booking tasks with the best reservation calendar available on the market. Printer-friendly layout, customizable colour coding and easy information display which provides access to all necessary reservation details.
Easy to Install and Learn – It takes just couple of minutes to install and configure KWHotel. If necessary, installation and setup instructions can be easily found on our website.
Advanced Invoicing Options – Finally, free hotel management system with an excellent invoicing module. KWHotel gives you the opportunity to keep records of all your bills. Documents are printable and KWHotel assists you in raising tax invoices, pro forma invoices, credit invoices or receipts connected to reservations.

IDS/GDS Distribution
Supporting dozens of travel agencies and online booking systems, Premium Module is the perfect tool to enhance functioning of your accommodation facility!
Quickly distribute all possible rate plans to every selected On-line booking site with just one click. Swift updates, possibility to generate marketing reports or see competition offers, and much more!
Supporting dozens of travel agencies and online booking systems, Premium Module is the perfect tool to enhance functioning of your accommodation facility!
– Possibility to send all room rates and room availability to travel agencies and On-line booking sites
– Monitoring competition`s offers
– Possibility to enable automatic reservations module
– Swift, unlimited updates
– Option to instantly cancel availability of selected rate plans
– Generating marketing reports
– Possibility to send one collective allotment information to all travel agencies
Online Booking System
KWHotel Team would like to proudly present you the brand new online booking system. It provides you with a swift and professional online booking engine which will enhance the appearance and functionality of your website.
Real-time booking features allow you as an activity operator the freedom to choose when and where you will offer specific reservations. At the same time, customers can book these tours and reserve your services when it is convenient for them, and they receive immediate confirmation of their reservation. This gets rid of the hassle of answering phone-in availability enquiries.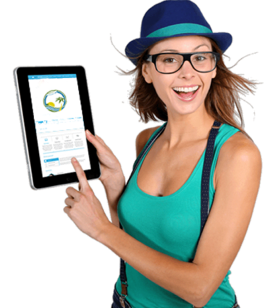 Online booking system key features:

professional design, resembling the Booking.com website
possibility to include room descriptions
possibility to include room equipment and images
payment gateways support: PayPal, Authorise.net, PayU, DotPay, PolCard
full synchronization with KWHotel Pro PMS
complex management panel for further system customization and hotel allotment display
possibility to input hotel regulations
possibility to issue an invoice for the company
High Quality Mobile & SMS Services
With the rapid growth of the mobile channel, SMS marketing is becoming a vital component of a well-rounded digital marketing strategy. Unfamiliar with Best Practices for leveraging this channel, many hoteliers are missing out on one of the most effective ways to connect with customers anytime, anywhere.
We are proud to present our HIGH QUALITY SMS MESSAGES service. Gretor SMS are one of the fastest and most powerful SMS services in the world. We offer you a system which allows sending large numbers of BULK sms and individual messages just in one place. All offered services are not only of the highest quality, but also the most affordable on the market. This makes us one of the most valued sms service providers in world.

Some of SMS Marketing Features:
User friendly Web Interface
Phonebook incl. contact import
SMS Personalization
Sending scheduled messages
Message templates
Branded SMS with Sender ID
Competitive price
Reports with statistics
Support All countries & Providers
Hotel Email Marketing
The old way of promoting hotels is over. Email marketing for hotels is the new and more productive method for a hotel to introduce itself to newcomers and reacquaint itself with old friends.
Gretor Email Marketing assists hotels in targeting, creating, and delivering effective email messaging to existing and potential guests.  Hotel email marketing helps you retain your customer base, stay in touch and acquire more.
There is no more direct way to advertise and reach out to potential guests than with email marketing for hotels. The email marketing software necessary to set up the program costs little—and absolutely nothing for the recipients, which is a giant advantage for the hotel.
Email marketing for hotels also helps show the very best of the hotel in a single customized message.
Send any type of email communication, Newsletters, special offers, follow-up emails, member notices, customer service announcements, affiliate emails, invitations — anything!
Google Adwords Campaigns
One of the most powerful promotional tools that hoteliers have at their disposal is certainly the Google Adwords platform, which allows the reach of new customers and the growth of the hotel brand awareness.
You may do your own Google AdWords campaign, or do the smart thing, and let Gretor do the work for you while you concentrate on running your business. Our Google Adword Service include search term research, creating campaigns, setting ad delivery parameters, creating Ad Groups, writing ads, monitoring rankings, making search term and settings adjustments, and monthly (more frequently if you wish) reports sent to you.
By advertising through the Google Adwords platform, your online advertisement is displayed to people who are already seeking for an accommodation selection within the area where your hotel is located and are far more likely to include your hotel in their search, thus multiplying the chances of finally selecting it for their stay.
Display Advertising Marketing
Gretor Display Hotel Marketing Service puts your hotel in front of customers who are in the process of researching hotels. We design an effective online campaign that will increase your hotel's site activity and promote your property to relevant consumers that are already searching.
When you advertise with display ads you can choose how you want to target your customers with a fine tooth comb.
Display advertising allows businesses to show text or image/banner ads on websites. With remarketing, online advertisers can target users who visit parts of your website or demonstrate interest.
Display Remarketing
97% of guests abandon sites without booking; bring them back to your website with our proven Display Remarketing Solution. Stay top of mind and increase direct bookings.
Promote your property to potential guests across the web through highly targeted display programs. Increase site traffic and convert existing traffic into revenue.
Hotel Social Media Marketing
Hotel Social Media marketing is an excellent way to engage with current and potential guests
Our social media strategies enable your hotel to connect and interact with guests in a personalized and proactive manner.
Social media is no longer just a place to chat. Social channels can build brand loyalty, drive traffic to your website, bolster your SEO, and even increase direct bookings. Almost 92% of consumers say that they trust earned media over any other type of advertising. Are you building trust with your customers or just running your mouth?
Social Media Marketing is the latest tool to complete a dynamic online marketing strategy. Just your presence on your hotel guest's favorite social media websites firmly entrenches your brand and drives relevant and fresh traffic through to your hotel website.
We help hoteliers to leverage the social giants such as Twitter, Youtube and Facebook as well as channels like as Google+, Instagram and Pinterest.
Hotel Content Marketing & Promotion
Digital Content Marketing involves the distribution of engaging information across digital marketing channels – from blogs and social media to the property website and email marketing. The sole objective of this type of marketing is to lure travel consumers to engage with the hotel property and brand, providing enough value in the form of useful content to ultimately result in a hotel booking.
Online Success Starts with Great Content
When first time visitors come to your website, over 90% are NOT ready to Booking. This means it's your job to guide them deeper into your sales/marketing funnels by giving them the info they need to make their own decisions. That's what content marketing is all about.
Besides having an excellent looking website that is properly optimized and is easy to use, adding fresh and relevant content on a consistent basis is the real key to success. Everything else (social media, pay-per-click efforts, etc.) should focus around promoting your latest piece of resourceful content. The most popular websites today are the ones that are continually pumping out a ton of great content.
With more than 60% of people doing their own research online prior to making purchase decisions, it's clear that a strong content marketing strategy is necessary for optimal lead generation and conversion.
Search Engine Optimization Services to Increase Bookings
Did you know that 80% of visitors to websites found their way there through a search engine such as Google or Bing? So of course, making sure your website appears on the first page of search engine results is essential to your success in attracting new customers.
Gretor hotel SEO strategy helps you capture and book relevant online traffic. It is imperative that your website copy and SEO is up to par with the latest best practices and industry standards to ensure the best possible performance for your site.
Putting you ahead of your competition
These days consumers use search engines as their first method of research before making a purchase. Think about it – where is the first place you look when trying to find out more information about a product or service?
Is SEO Dead?
Google released two major updates to their algorithm in the last few years that dramatically changed the landscape of Search Engine Optimization. The purpose of these updates was to stop those who game the system, making their sites look relevant to the search engines when they really aren't.
Hotel Marketing Consultation & Digital Strategy
You Know Your Business, We Know the Web!
We take the time to understand your business and anything that may be holding you back. Then we're able to lay the groundwork to help you better leverage technology and digital marketing strategies to reach your goals. We design based on what truly matters and develop unique experiences that create a memorable and emotional connection.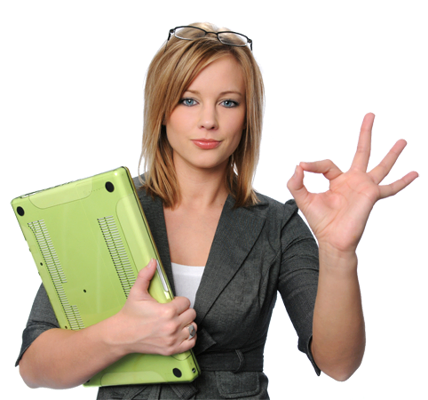 We try to offer as wide a variety of services as possible
We will break down specific marketing techniques, recent trends in online marketing, including Display & PPC Advertising, Email & SMS marketing, Social Media, Analytics & Reporting, Search Engine Optimization and more. Once we have reviewed your current situation and laid out an initial online strategy, you will have tangible steps to start growing your online customer base and increasing revenues through Digital marketing.
Gretor helps you better balance and manage the Digital chaos so you can more effectively mine the many opportunities for success in the digital realm. In fact, the chaos represents a great opportunity for shared storytelling between your brand and your customers, and a powerful route to better customer engagement.
Hotel Web Design & Development
Your hotel needs a strong web presence in order to remain viable in a web-dominated marketplace. Working with Us to develop your hotel's website will increase your hotel's visibility, maximize online bookings and harness the power of Mobile to boost your bottom line.
A website is like a first handshake with a customer. Out of all of your digital marketing strategies, your website should be your FIRST priority! All of your marketing efforts — from banners and paid ads to social media — lead back to home. Customers who are interested in your products or services expect to visit you there.

Impress your customers on every device!
With an up-to-date, sleek, and professional website your customers will be impressed before you even meet them. You need your website to be both aesthetically pleasing and accommodating. Professional website design will always be more appealing and effective in achieving your internet marketing goals.
Without a strong web presence, your hotel is missing out on countless bookings and slipping to the back of the pack. Choose Digital Hospitality and distinguish yourself from the competition. Don't settle for second best – make your presence known.
Full Hotel Marketing Packages
Choose the price plan right for your marketing budget!
All of our packages include everything that needs to be done to boost your business in the digital world. Our service packages are easily customized with add-ons. You can easily exchange one one offering for another. For example if you do just fine with keeping up with your blog posts and do not need that service, we can exchange that for Content Marketing releases or whatever fits your needs.
Marketing Services Per Project
Gretor Digital Services also offers services on a project basis in addition to our full service offerings. If you are not looking for an agency to take over the bulk of your marketing needs, then this may suite you. We will take on whatever project you have, whether it is managing your social media, your advertising, sending out a few press releases or designing your website.