Phonebook – Advanced management and campaigns targeting made easy
We did our best to make uploading contact list as easy as possible – do it in the way you find most convenient, prepare spreadsheet in *.xls or CSV format, simply upload it through our Phonebook feature in Web Interface (or API) and you can start sending campaigns.
Web Interface is equipped with powerful Phonebook, that you can use not only to upload contact to, but it's also prepared for advanced management. You can create and prepare predefined groups of recipients, to properly target your future SMS campaigns.
Contacts database segmentation allows you to create SMS campaigns closely matched to needs of specific target group. Thanks to this you'll be able to increase your campaigns effectiveness, simultaneously achieve costs reduction of executed campaigns.
If you want to be able to perform targeted campaigns you have to import properly formatted spreadsheet:
"First Name";"Last Name";"Number";"Info";"Sex";"Birth date";"City";"Email",e.g.:
"John";"Smith";"447700000000″;"Info1″;"Male";"14-07-1974″;"London";"js@web.com"
"Ann";"Smith";"447800000000″;"Info2″;"Female";"13-03-1976″;"Manchester";as@web.com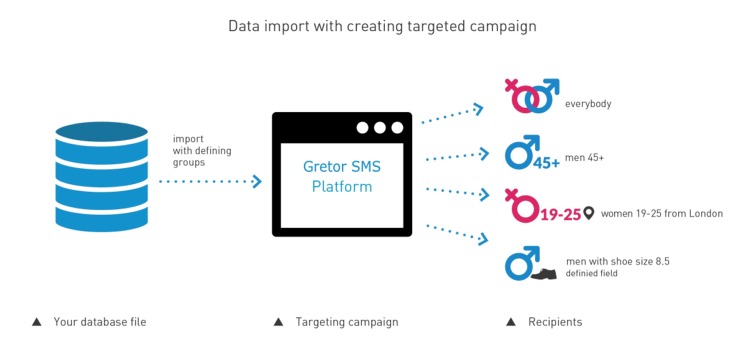 SMS Personalization – Personalize and increase your SMS campaign efficiency
It's good to make some extra effort and while building or importing contact database add additional personal information, such as Name, Last name etc. and use them in your SMS communication. Try it and find out how it will increase recipient's engagement – we all love to be treated personally, especially when it comes to such personal communication channel like SMS texts.
To use SMS Personalization feature, e.g. name, all you need to do is put [%first_name%] and it will be automatically replaced. Full list of commands is available under this link.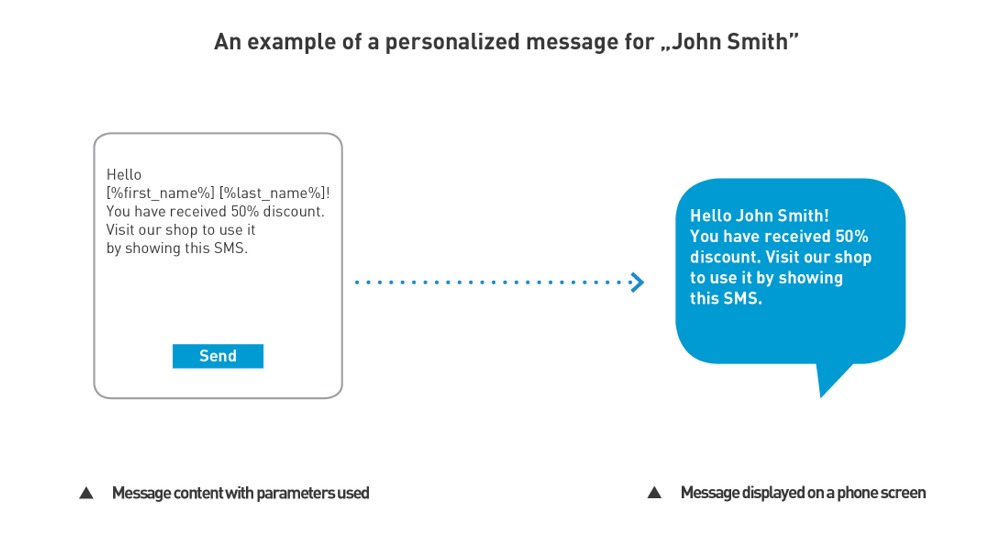 Just when you thought that this is all this feature has to offer we have something special, that will help you avoiding texts where name of a recipient starts with lowercase – if you're not sure whether all names in your database start with capital letter, simply enter [%first_name:capital%] and our system will make sure that all names in send campaign will start with capital letter. Thanks to this if you have any "michael" or "jane" in your database – their names will be converted into "Michael" and "Jane". As you can see – we got you covered even in such matter.
Long messages – Sometimes 160 characters is simply not enough
If you have 160 characters, but a message that requires much more than that – don't worry. Today mobile phones can handle longer SMS text and how it to its receiver as one message. Our platform is prepared to send up to 918 characters long SMS (6 parts SMS). You can use it to send more detailed information or notification or insert special characters in UTF-8 coding (using this type decreases number of characters from 160 to 70 signs per message).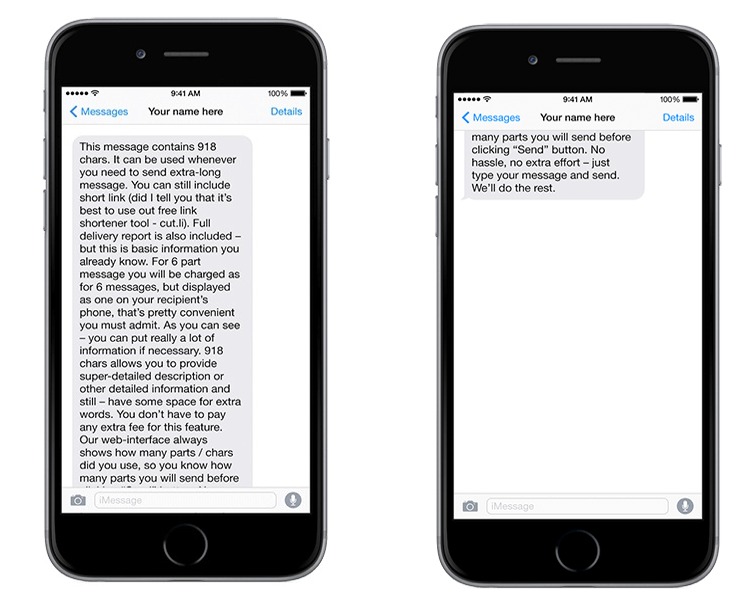 Schedule SMS – Plan your future SMS texts to be always on time
Being able to plan your campaigns ahead is great advantage and time-saver. We value your time as much as you do, that's why you can schedule your SMS messages – define sending date and we'll deliver your messages exactly when you want to.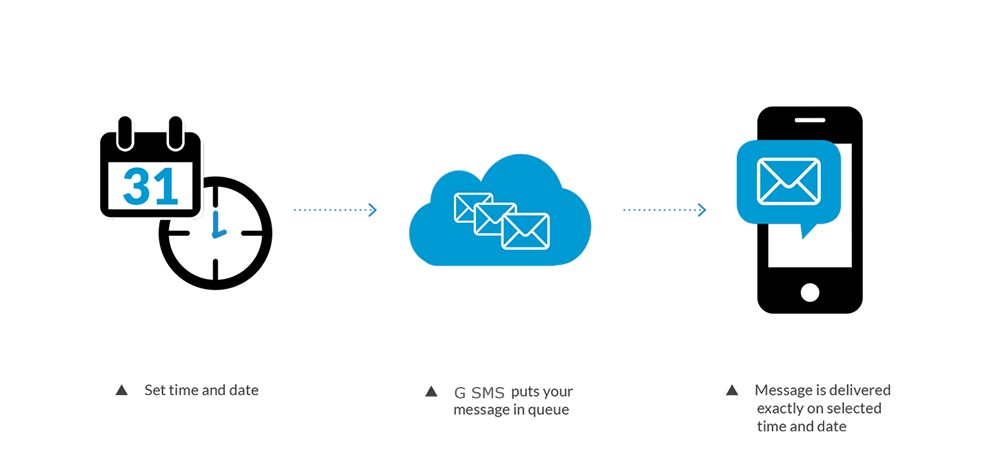 Message templates – Perfect solution if you have to send similar texts every day
Are you frequently sending the same or very similar SMS messages? Of course you can keep prepared texts in notepad or in any other kind of file you feel comfortable with. But why bother if we can offer you much more convenient way – message templates.
All you need to do is predefine message texts in our user friendly Web Interface and use them anytime situation will require that.
Interact with your target audience through 2 way SMS
Chat with your customers via 2 way SMS
Build a friendly bond with your customers and they will come back to you again, and again
Remind them their appointments
Improve your customer care by reminding your customers about their upcoming appointments. Your business will benefit enormously from your customers' convenience
Create surveys, polls & contests
Ask your customers for their opinions and engage them in contests. It will pay off

2 way SMS
Have a conversation with your customers, let them influence you
Your customers matter, so create a tight connection with them
Choose the right sender type, send bulk SMS campaign to your customers, engage them, and receive their reactions
Create interactive campaigns and improve your strategy based on opinions of your customers